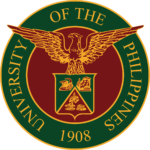 College of Agriculture and Food Science
The College of Agriculture and Food Science (CAFS) is the premier institution of higher learning in agriculture and food science in the country. It offers undergraduate and post-graduate curricular programs that promote science-based, relevant, and sustainable agriculture and food science. It is focused on bringing primary food to the market and its consumers in response to the rising necessity for agribusiness.
A.G. Samonte Hall, Victoria M. Ela Ave. (formerly Silangan Road) University of the Philippines Los Baños, College Batong Malake, Los Baños, Laguna, Philippines 4031
+63 49 536 3535 | +63 49 536 3546
Office Head: Elpidio M. Agbisit, Jr., Ph.D.