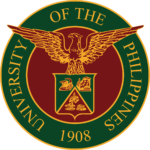 College of Arts and Sciences
The College of Arts and Sciences is the center of education in the basic sciences, humanities, liberal arts, and foundation courses in UPLB. CAS is composed of nine units, namely: the Institute of Biological Sciences (IBS), Institute of Chemistry (IC), Institute of Computer Science (ICS), Institute of Mathematical Sciences and Physics (IMSP), Institute of Statistics (INSTAT), Department of Humanities (DHUM), Department of Social Sciences (DSS), Department of Human Kinetics (DHK), and UP Rural High School (UPRHS). It houses twelve (12) degree program offerings.
University of the Philippines Los Baños College of Arts and Sciences
Office Head: Felino P. Lansigan, Ph.D.